So you finally made the decision to get your ham radio license, and suddenly – you are OVERWHELMED with different study resources! Some people study with books, some of them looking like a giant textbook. Then you've got free videos online (that may be outdated).
From helping tens of thousands of people pass their exam, we've become experts in helping students pass their ham radio license exam, and we have found that by far the most effective way to study is with an online class. Here's why.
Easy to Use and Works for All Learning Styles
With most resources, studying is one dimensional. You either have to read, or take endless practice tests.
An online class combines all of the most effective learning elements into a single program: videos, text lessons, practice quizzes, games, practice tests and more.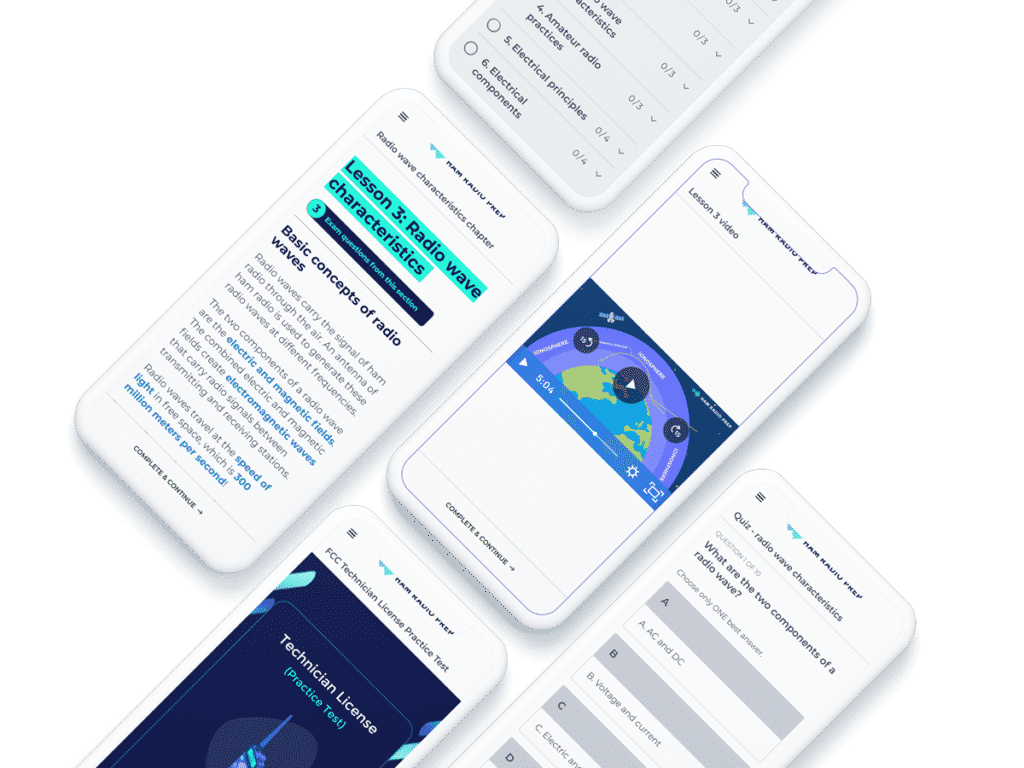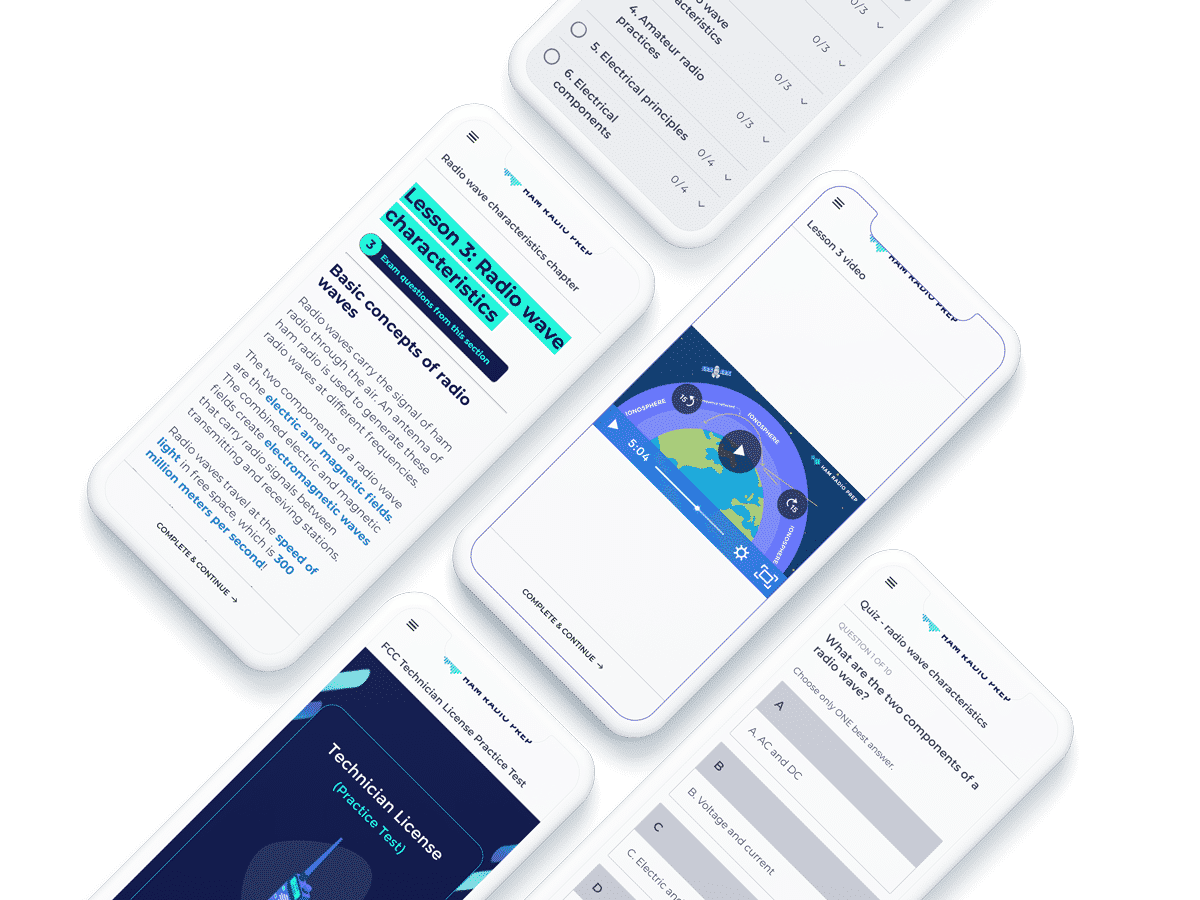 This means that with an online multimedia class, you will learn more, retain more information, and be better prepared to pass your online test.
The problem with studying endless practice tests, or just reading a book, or watching any number of free resources, is that ultimately you will end up wasting a significant amount of time to prepare for your exam.
The Ham Radio Prep program is broken up into 10 digestible lessons that you can study from anywhere. You can study right from the comfort of your own home, or even study on the go from your phone. It's a breeze.
The course also cuts out all of the fluff, and compresses the information into just what you need to know using high-quality editing.
We estimate you can save up to 20 hours of time by using the Ham Radio Prep program.
Nothing is worse than arriving on test day, only to fail the exam and waste your hard-earned money. Not to mention the hassle of having to go through the exam process multiple times.
There are many reasons why students may fail the exam. One main reason is that the Level 1: Technician License Course questions just updated on July 1st 2022 (link to the news article), and many resources are still using the outdated questions.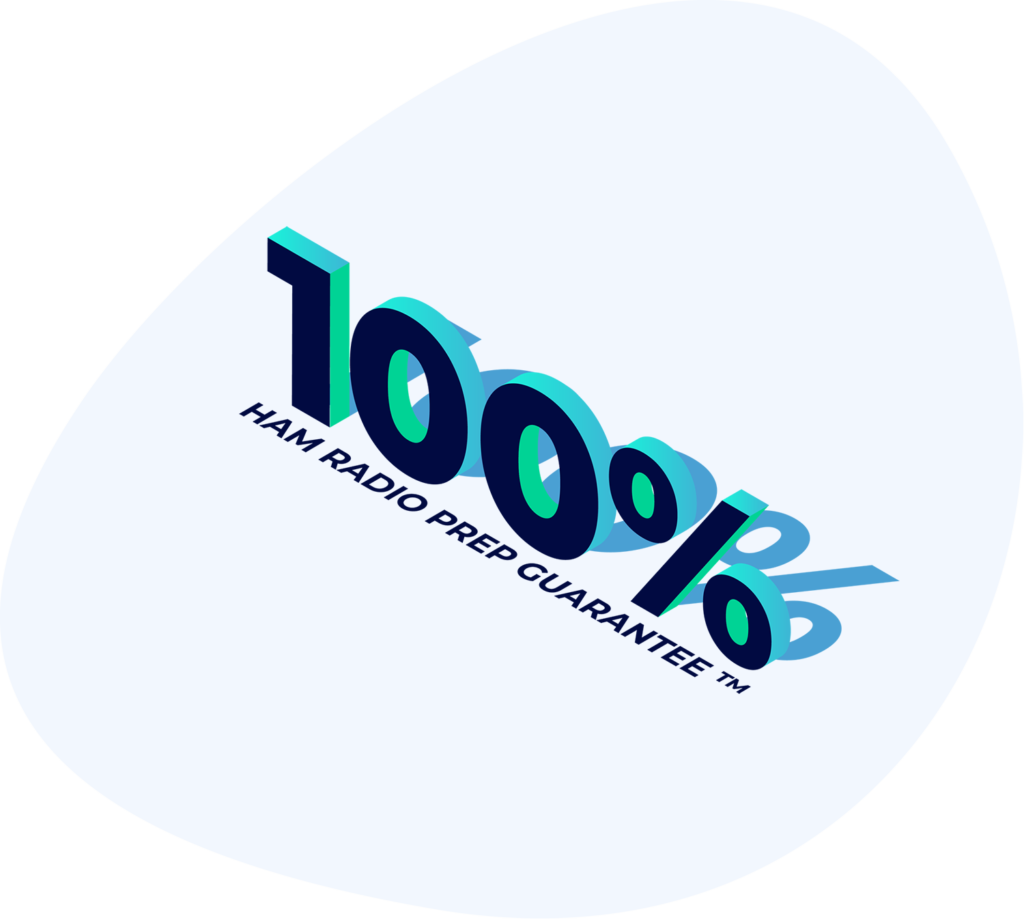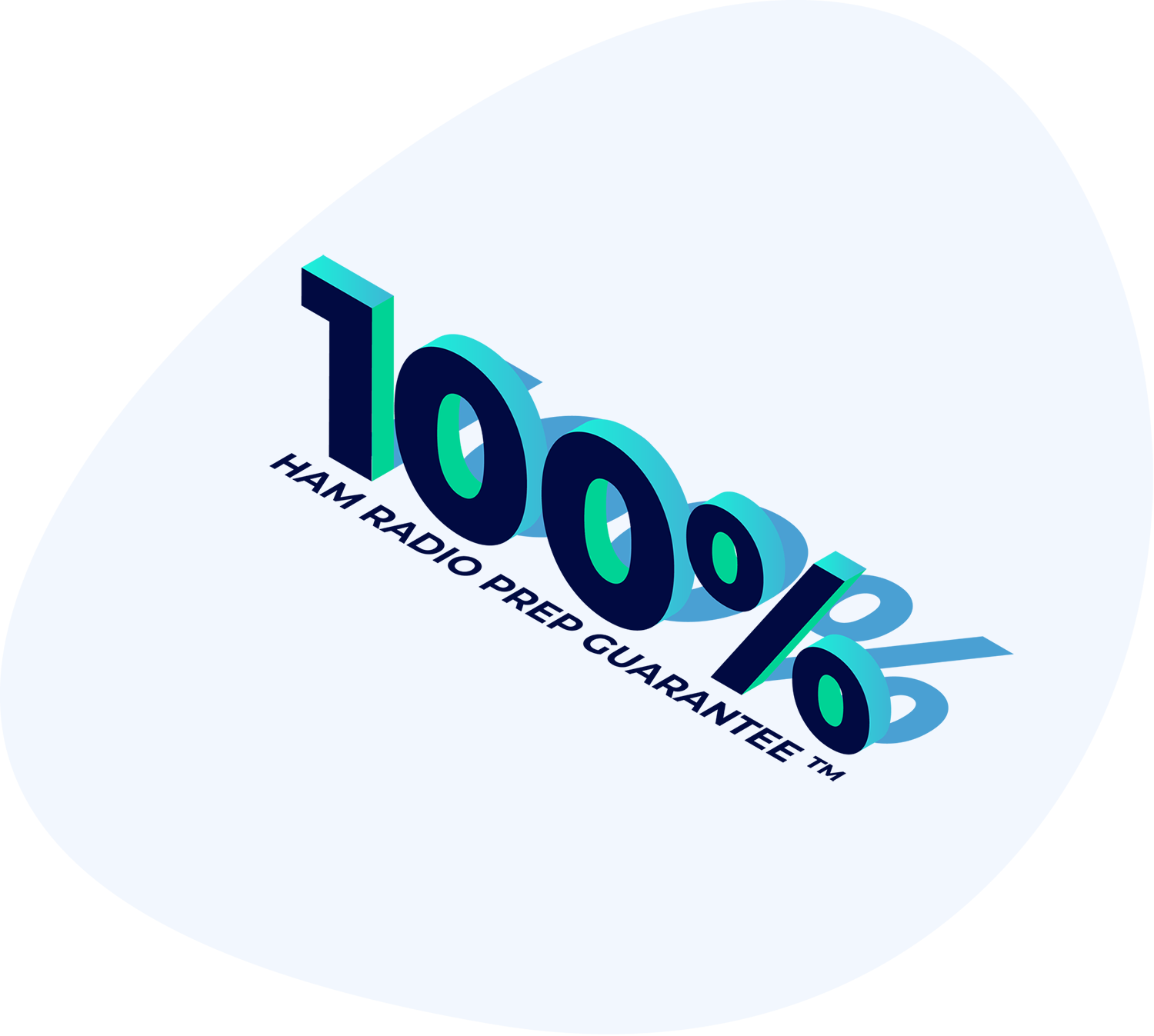 No matter what, make sure you do not study with the outdated questions, or you are sure to fail!
Another reason that students fail is that they only study with one learning style (practice tests, book, etc.) and they simply don't retain the information.
The Ham Radio Prep program comes with the industry's best 100% guarantee – if you don't pass the exam on your first try, we will refund your course AND pay for your exam fee.
In addition, you get great customer support and help if you need anything from the team. Other resources don't have a real person to contact if you need help!
Why do we offer such an insanely good guarantee? It's because we have helped over 60,000 students pass their exam, and during this time we have developed the program to work flawlessly. We have less than a fraction of a percent of students that ever use this guarantee, because all of our students pass the exam easily!

You Actually Learn Much More About Ham Radio
If you start taking endless practice test after practice test, you are going to memorize the answers, but you aren't going to actually learn anything. Even if you do manage to pass your exam, you won't know anything about ham radio.
The Ham Radio Prep program elevates the learning process with our videos. Our videos incorporate graphic animations to demonstrate the concepts. You can see an antenna emitting radio waves, watch a ham radio operator make a call, or even see how radio waves bounce off the ionosphere.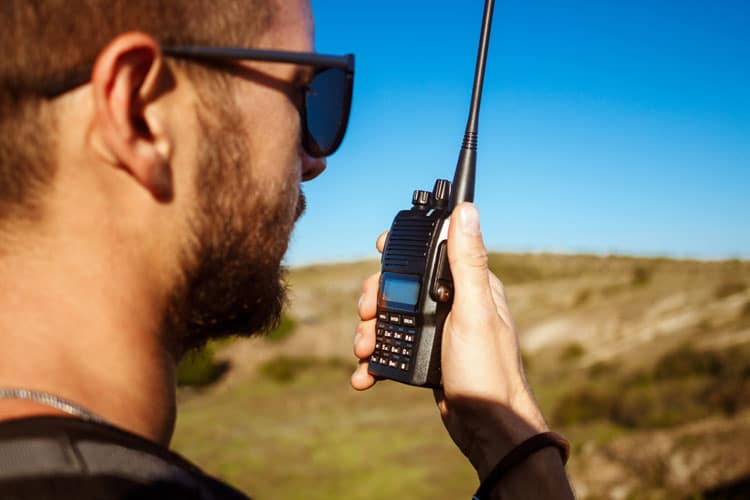 The Ham Radio Prep program is taught by ham radio experts with decades of experience, and we bring this experience right to your computer or phone for an affordable price. Jim Reed, N4BFR, for instance has been in ham radio for over a decade!
When you leave the Ham Radio Prep program you will be more informed about ham radio than another other program on the market.
So many people get stuck studying for their ham radio license because of one simple reason – it's boring!
If you are getting bored while studying for your ham radio license, it's a good sign that you are studying with the wrong resources.
With Ham Radio Prep videos, you feel like you are part of the action. You'll actually be excited to jump in and start studying again.
This is what one of our students said about the program:
There are plenty of study options out there. If you want to have a book in hand, check out the Ham Radio Prep Technician License Manual which is updated for the new question set, or our 100% FREE mobile app.
However, after looking at all of the data of tens of thousands of students, it is clear that the top way to study for your ham radio license is with an online course. So, if you're ready to finally get your ticket, get started with a free lesson so you can see how the program works.